Happy 100th Birthday to the jewel of Mesilla, the much-beloved Honorable J. Paul Taylor, one of the greatest New Mexicans I have ever had the honor to know and love—educator, legislator, historian, art patron, and community leader.  Thank you for all you have given to New Mexico!

Much love,
Lorene Mills
I want to share just a little thumbnail sketch of this extraordinary man's life and times, so those reading these pages can understand why we honor him so deeply and are so grateful for all he has done for New Mexico:
"J. Paul Taylor served as the Representative from Dona Ana County in the New Mexico House of Representatives from 1987 through 2005, where he was called "the conscience of the House."
He chaired the Health and Human Services Committee and won the "Legislator of the Decade" award. As a lawmaker, he carried the bill that created the Office of Child Development, which led to half-day and full-day Kindergarten programs, and other advances in early childhood education.
Before Taylor became a legislator, he served as an educator for 39 years, pioneering bilingual education and creating the statewide 5th Grade New Mexico History Program.
The New Mexico Education Association elected Taylor president in 1968, and New Mexico State University awarded him an honorary doctorate degree. In the early 2000s NMSU established the J. Paul Taylor Endowed Professorship in Early Childhood Education and in 2004 instituted the annual J. Paul Taylor Social Justice Symposium.
J. Paul Taylor's ancestral background includes New Mexico's most celebrated families, tracing their roots back to Spain on both sides of his family tree. His mother, Margarita Romero, was descended from Juan de Cabeza de Vaca, who traveled with Coronado in search of the mythical Seven Cities of Gold. Other powerful ancestors and families of great influence included Romeros, Bacas, and Delgados, who served as early lawmakers, U.S. Congressmen, merchants on the Santa Fe Trail, owners of mines, and ranchers.
Esteemed as cultural preservationists, Taylor and his wife Mary collected religious art treasures, amassing 4,000 pieces of art in their home on Mesilla Plaza, one of the most architecturally significant properties in Southern New Mexico.
On the National Register of Historic Properties, his home was dedicated a New Mexico State Monument in 2004. Paul and Mary Taylor gifted their home, filled with its world-class art collection, to the state of New Mexico, deciding "to give our home to future generations of New Mexicans to learn about the past and keep their heritage alive." Until recently Taylor continued to serve as a member of the Museum of New Mexico's Board of Regents."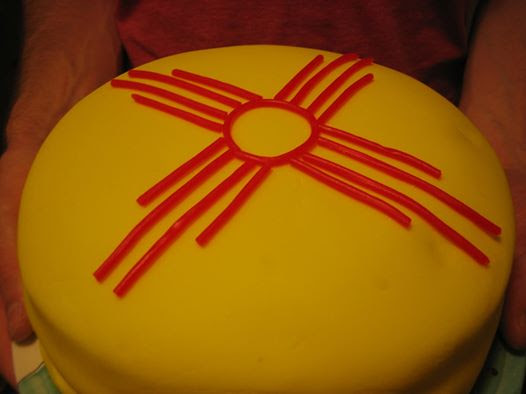 THANK YOU, J. PAUL TAYLOR, FROM A GRATEFUL NEW MEXICO! WITH LOVE AND GRATITUDE, LORENE MILLS